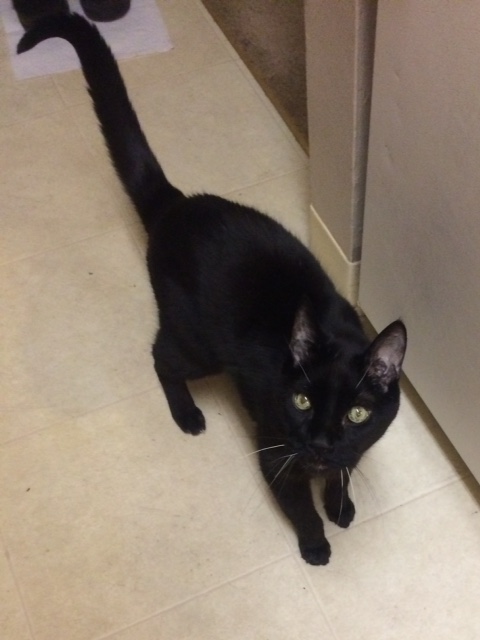 Say "Hi!" to our February 2017 Pet of the Month, Buhlah. Also sometimes known as Boo Boo, he is a sleek and handsome, 15 year old cat. Buhlah can often be found chasing his favorite cat nip mouse or munching on his favorite AD cat food. He wandered into his owner's yard as a kitten and he was there to stay! Buhlah was born with a neurological disorder which causes him to walk with an unusual gait. That, however, has never stopped him from galloping through his house and has given him the ability to jump straight up in the air like a rocket! Buhlah's owner says he is a happy cat with no idea that he is different. He is so happy, in fact, that he often purrs in his sleep.
All of Buhlah's quirky traits combine to make him a lovable and unique pet. Congratulations to Buhlah and Family!
Buhlah was selected by random drawing of all entries submitted during the month of January. If you would like a chance to have your pet featured as our pet of the month, stop by the clinic any time during our open hours to complete an entry form.