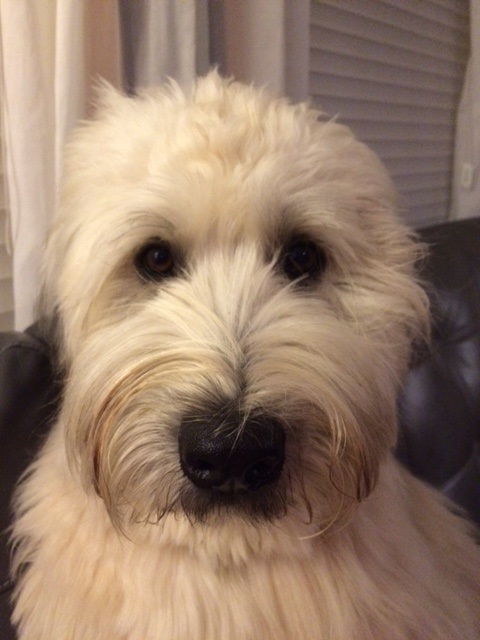 This is Piper, a lovely two and a half year old Wheaten Terrier. Piper is a lady of discerning tastes. Some dogs may like tennis balls, and sure, Piper does too. But she LOVES her racquetball and she will chase it for hours! Piper's favorite treat is cheese, in particular she prefers string cheese.
Piper also loves to swim! She took 2nd place in the Wayzata Beach dock jumping contest last summer. She has been practicing this year and is hoping to work her way up to 1st! When Piper isn't busy swimming or chasing her ball, you'll probably find her napping outside or playing tug of war with her Scottie brother, Ty.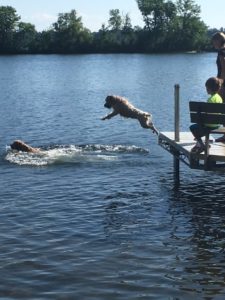 Congratulations to Piper and her family for being our Pet of the Month! Piper was selected by random drawing of all entries submitted during the month of May. If you would like a chance to have your pet featured as our pet of the month, stop by the clinic any time during our open hours to complete an entry form.