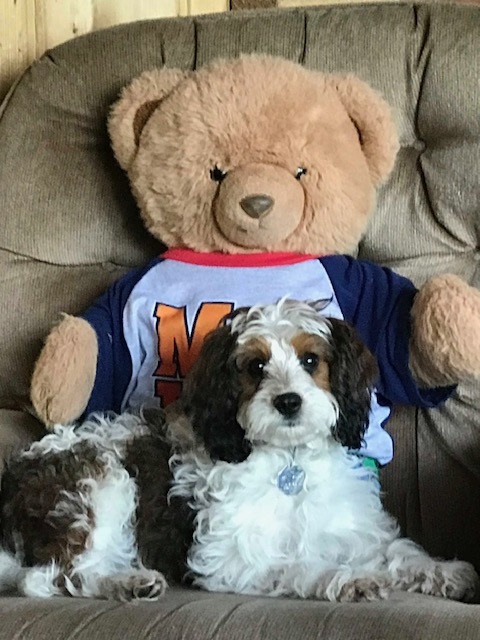 Say "Hello" to Maggie, she is our October 2019 Pet of the Month! Maggie, a.k.a. Mags, is an eight month old Cavapoo. She is a very loving, playful and curious young pup, Maggie always has her nose in everything.
Maggie's favorite trick is giving a high five. She also loves to fetch! Her favorite thing to fetch is a stuffed pink rabbit with a rope circle through it. When she is good, Maggies favorite treat is a twisted raw hide stick.
Congratulations to Maggie and her family for being our Pet of the Month! Maggie was selected by a random drawing of all entries submitted during the month of September. If you would like a chance to have your pet featured as our pet of the month, stop by the clinic any time during our open hours to complete an entry form.